✨ Double Eyelid Surgery 👀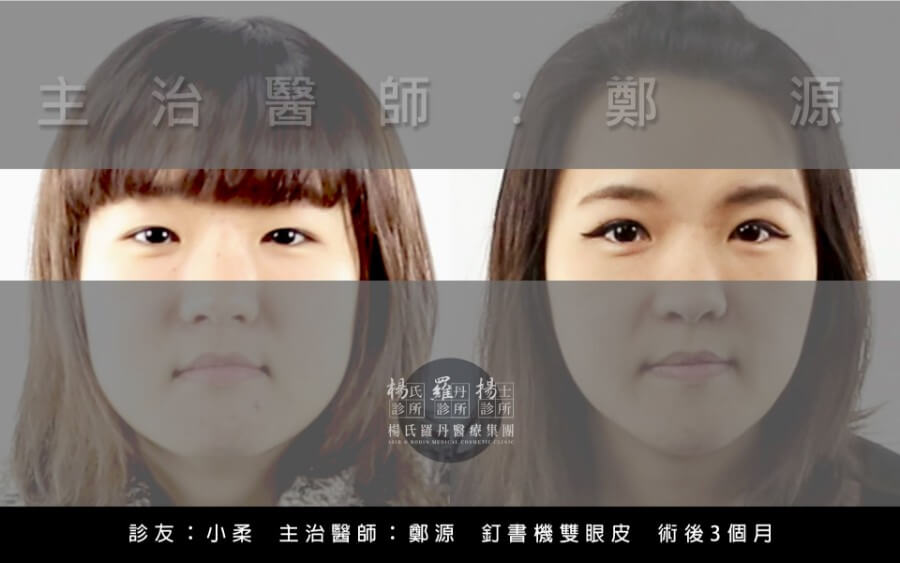 🔺Double eyelid surgery after 3 months
We are more focus on the natural performance, precise analysis your eyes and the proportion on face to shape a better double eyelid.
Will I feel pain through and after the surgery?
That's different from people. Most people only feel when injecting anesthetics. There's no pain after surgery.
Can inner double eyelid be performed with this surgery?
Of course yes. The only group couldn't be performed with is those whose eyelid too thick.
Can I have double eyelid surgery with laser surgery at the same time?
We recommend you to perform those two surgery separately and spacing them more than half years.
✨ Epicanthoplasty 👁
Some are worried about the scars. A-sir/Rodin has new technique to enhance the scars after epicanthoplasty.
Will it affect my vision?
No, it won't.
Will epicanthoplasty leave a scar?
Patients finished epicanthoplasty here are satisfied and highly recommend. Our medical group will put all the effort to explain and look after the wound for you.
✨ Lower Eyelid Blepharoplasty 👀

🔺Lower eyelid blepharoplasty after 3 months
Will it swells seriously after this surgery? How long does it takes to recover?
A little bit, you can back to office directly tomorrow and recover about three weeks.
How long can the effect last?
8 to 10 years or more. But it depends on peoples' habits, like the time they spend on electronic product, … etc.
✨ Lip Shaping 💋

🔺Lip shaping after 4 months
Does it use hyaluronic acid or autologous fat? How long can the effect last?
If you just want to thicken your lips, we suggest you to use autologous fat. If you want to make it seems more stereoscopic, use hyaluronic acid. It can lasting about 1 to 1.5 years.
How much time does it takes swell?
About two weeks, use ice pack frequently to speed up swelling.
📍Feel free to contact us via those ways!

☎ Tel:0800-888-758